Have you heard of
Action Alert
? If you have kids that are allowed to use the internet, you may be interested. Action Alert is a downloadable software that helps you protect your children while they're online, as well as assisting you in providing guidance and accountability.
There are two versions available - free, and the "maximum protection" version for $29.99. From what I can tell, the main difference between the two is that with the paid version, you can watch a video of everything your kid has been doing online. The free version still records all of this information, but you need to use the paid version to see it.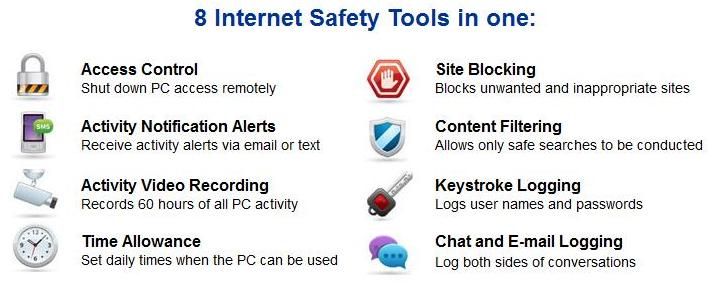 I like the idea of
Action Alert
. I like that you can limit access to certain times of the day, and limit how long a person can be online. I like that it records everything your kids are doing, including chats that may not otherwise be available to you after the fact. I did find that the notifications were not immediate, however. There was actually a delay of several hours in the notifications I received. That leaves plenty of time for a kid to get themselves into trouble, if you ask me.
I only tried out the paid version, so I don't know if this applies to the free version, but in the paid version you can select which areas to apply to which users. If you want to turn off all monitoring for adult users, you can do so. If you want to use it to help curb your own internet use, you can do that, too. I think that it can be a very useful tool for parents who want to allow their children a degree of freedom online, but still be able to monitor their activities.
Action Alert is available at
www.actionalert.com
. I encourage you to check it out and see if it's appropriate for your family today!
***Note: I received the paid version of Action Alert in exchange for my review through TOS Homeschool Crew. All opinions are my own.